FREE DELIVERY on all orders over $70. Flat rate of $10.00 on all other Australian orders. International orders at Australia Post rates.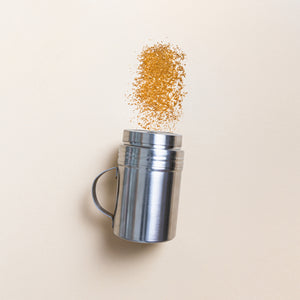 These work well for baristas to garnish the chai but also handy in the kitchen to dust cakes, porridge etc.
You can close it off completely to stop sugar absorbing moisture or adjust to suit.
(comes on its own – doesn't come with chai dust in it)
SKU: FCCSHAKER